By Anne Sorensen on Apr 03, 2020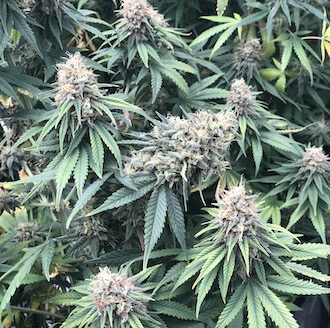 CBD Hemp Oil is the essential oil of the hemp plant itself (cannabis sativa). While there is some oil in the plant's leaves and stalks, the highest concentration of oil is found within the big beautiful flowers at the top of each branch of the female hemp plant. Tiny oil droplets dot the pistils and are visible to the naked eye. Every droplet contains more than 480 plant compounds. Over 120 of these compounds are called "cannabinoids" - active plant chemicals unique to the hemp plant.
Each one of us has an endocannabinoid system within our bodies. This system of chemical receptors is responsible for two main functions – 1. regulating pleasure and well being, and 2. nudging the body back to health when faced with disease or injury*. Full spectrum CBD hemp oil contains powerful cannabinoids that work and communicate with our own endocannabinoid systems.

Very effective products by Montana Pure Botanicals - purity and quality unsurpassed! I am currently using the Full Spectrum Hemp Oil, Nail Oil, and Massage Oil. Each product works wonderfully. Highly recommend. Product presentation is top notch too! Thank you for creating such terrific products - and for the wonderful customer service... it's very much appreciated! - Holly S., Bigfork, Montana

Cannabidiol, the technical name for CBD, is the most prominent and dynamic cannabinoid found in hemp oil and has been linked to a myriad of benefits affecting multiple systems within the body. Our Full Spectrum CBD Hemp Oil also contains CBG, CBC, and naturally occurring THC - but always below the legal limit of .3% and never psychoactive.
FULL SPECTRUM CBD HEMP OIL
View More Info
CBD HEMP OIL FOR FACE
View More Info
Full Spectrum CBD Hemp Oil is also rich in terpenes – biologically active essential oils that give hemp its vibrant smell and flavor. Our Full Spectrum Hemp Oil consistently tests high in terpenes Beta-Caryophyllene, Myrcene, Bisabolol, Humulene, Guaiol, and Linalool – each having their own unique therapeutic properties.
Whenever you purchase one of our organic CBD products, we provide you with the full third-party laboratory report (COA) detailing all cannabinoids and terpenes present in your oil blend. These reports also demonstrate the absence of pesticides, microbials, and heavy metals - available to view by batch number right here on our website.

I use this CBD massage oil in our massage clinic, our clients love it and some use it in their regular home-care routine. It smells fantastic and has a luxurious feel; the color is green like the plant, and is very earthy. We have been using this product for several months with positive feedback from our clients. I use it personally and I highly recommend this CBD oil as it is a superior and quality oil, made in Montana! - Katie M., Kalispell MT

At Montana Pure Botanicals, our mission has always been to grow, harvest, and extract the purest full spectrum CBD hemp oil in the world - and we believe we are doing just that!
*Leonard Leinow Juliana Birnbaum, CBD: Healing Without the High, page 15.