By Dagmara Mach on Nov 09, 2021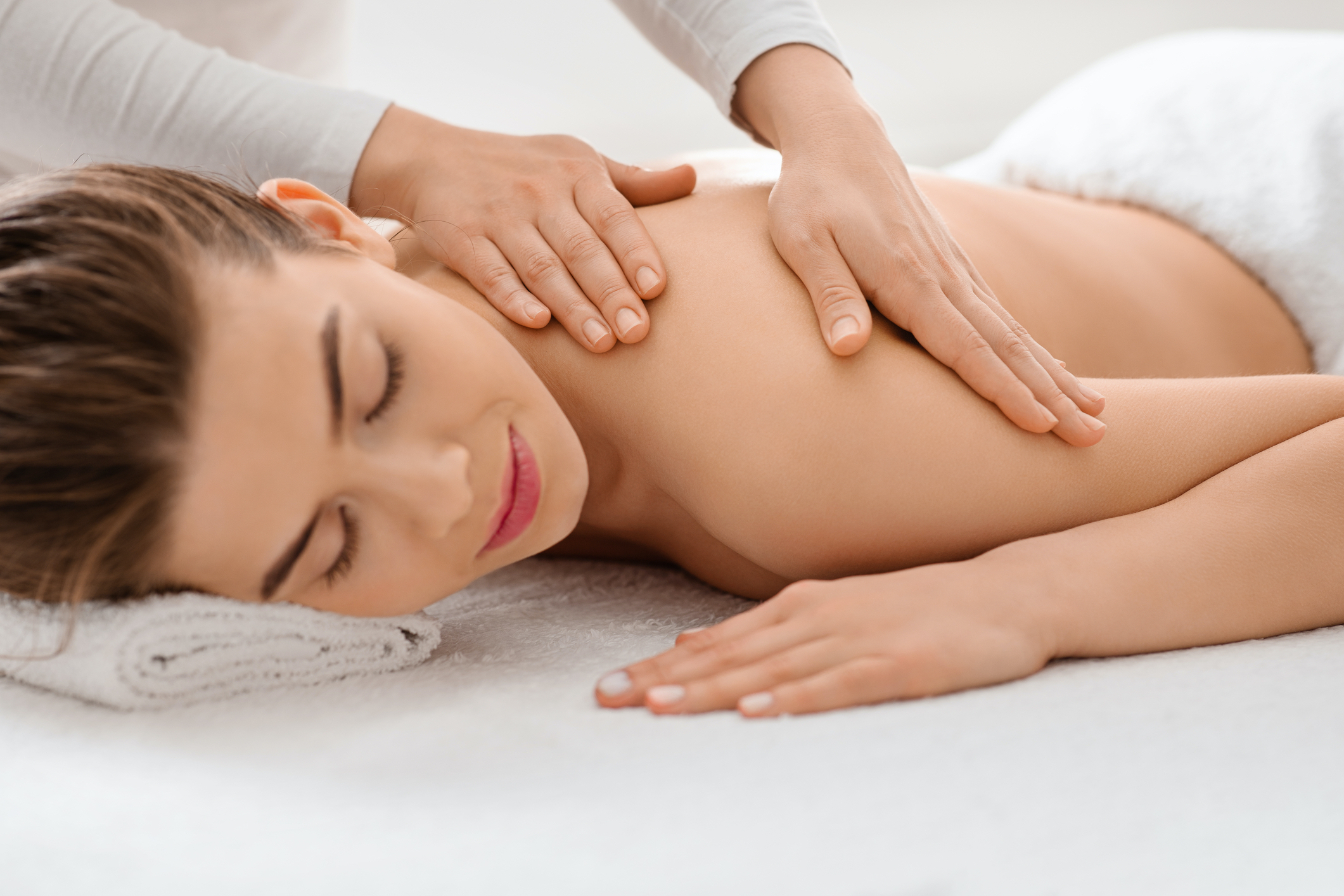 What is fibromyalgia?
Fibromyalgia is a chronic condition that primarily affects women and is known to cause musculoskeletal pain, fatigue, insomnia, and cognitive dysfunction. It is described as a disease of chronic widespread pain and epidemiological evidence from several countries suggests that chronic widespread pain affects about 10% of the population [ 1].

Unfortunately, there is no cure or known cause for the condition, but doctors and researchers speculate the root cause is a disorder of the body's neural pain pathways.
Fibromyalgia treatment
Fibromyalgia treatment is limited to pain management and alleviating symptoms. A combination of medication, stress management, and healthy lifestyle habits can help those suffering from the condition.

In addition to the latter, research shows that CBD can be a viable addition to available fibromyalgia treatments. Anecdotal data also suggests that CBD oil has helped individuals manage fibromyalgia symptoms.

"I have been using the balm for my joint inflammation and pain, in combination with the full spectrum hemp oil, and it has totally changed my life. I have not had to use pain medications since I started using these products, which is a huge thing for me. - Susan, Seattle, WA"

CBD and fibromyalgia studies
While few studies look at how CBD impacts fibromyalgia directly, some have examined the effects of cannabis as a whole which contains various cannabinoids, one of these cannabinoids being CBD.
Cannabis, which contains hundreds of active compounds including 120+ cannabinoids, interacts with the nervous system via endocannabinoid receptors and signaling molecules to produce analgesic and psychoactive effects [ 2].
One 2011 observational study concluded that "the use of cannabis was associated with beneficial effects on some fibromyalgia symptoms" [ 3]. The study looked at 56 women with moderate to severe fibromyalgia symptoms who were resistant to pharmacological treatment.
28 of the women were cannabis users and 28 were not. The researchers used surveys, such as the Short Form 36 Health Survey, to compare cannabis users to non-users as well as to assess the benefits of cannabis use in the cannabis group.
The mental health component score was significantly higher in cannabis users than in non-users. Two hours after the use of cannabis, cannabis user scores showed statistically significant reductions in muscle pain and stiffness, enhancement of relaxation, as well as increases in sleepiness and feeling of well-being.
A 2018 fibromyalgia study looked at the effects of a single cannabis vapor inhalation in a group of twenty women with fibromyalgia [ 4]. The researchers compared placebo, which contained no THC or CBD to 3 cannabis strains:
Bedrocan (22.4 mg THC, <1 mg CBD)
Bediol (13.4 mg THC, 17.8 mg CBD)
Bedrolite (18.4 mg CBD, <1 mg THC)
90% of subjects receiving the cannabis strain Bediol, which contained both THC and CBD, demonstrated a 30% decrease in spontaneous pain versus 55% of subjects in the placebo group.
In patients treated with Bedrocan and Bediol, the 2 cannabis strains containing THC, pressure pain threshold increased significantly.
Bedrolite, the cannabis strain containing CBD, but not THC was devoid of analgesic activity in any of the spontaneous or evoked pain models. While this lack of effect could be due to the low dose of CBD administered via a single vapor inhalation, it demonstrates the increased efficacy of full spectrum cannabis products that contain a variety of cannabinoids versus CBD in isolation.
In a 2019 study of people with fibromyalgia (82% of whom were women) nurses guided study participants in taking medical cannabis, beginning with a low dose and increasing the dosing over six months [5].
The median composition of THC was 140 mg, and CBD was 39 mg/day. At the 6 month follow up pain intensity (scale 0–10) reduced from a median of 9.0 at baseline to 5.0.
Overall treatment success, defined by at least moderate improvement in condition while still administering cannabis without serious adverse events, was achieved by 194 out of 239 total patients (81.1%).
Sleep problems reported by 196 patients (92.9%) at intake improved in 144 patients (73.4%) and disappeared in 26 patients (13.2%).
Depression-related symptoms reported by 125 patients (59.2%) at baseline improved in 101 patients (80.8%).
Age over 60 and concerns about cannabis treatment were associated with treatment failure, whereas spasticity at treatment initiation and previous use of cannabis were associated with treatment success. The study concluded that cannabis was a safe and effective option for fibromyalgia.
FULL SPECTRUM CBD HEMP OIL
View More Info
CBD HEMP OIL BALM
View More Info
Full spectrum CBD and entourage effect benefits
Research suggests that isolated CBD could have an effect on the symptoms associated with fibromyalgia. It is also important to note that CBD is much more powerful when the hundreds of naturally occurring compounds produced by the cannabis plant are preserved in the final product.
The mixture of said compounds results in a much more powerful product than CBD in isolation. This is because many of these compounds share similar benefits such as positive effects on inflammation, pain, immunity, mood, and hormones, allowing them to produce more benefit than they would acting on their own. This synergism of cannabis compounds is known as the entourage effect.
In a study published in 2015, scientists noted that isolated CBD was effective in mice against anxiety and inflammation at medium doses but lost its potency at lower and higher doses. When the mice received full spectrum CBD oil, the bell curve was inverted and the higher dose became extraneous. This suggests that you can use less product and a greater effect, thus saving a bit of money when choosing full spectrum oil over CBD oil.
In addition to the cannabinoids found in full spectrum oils, you'll also find terpenes. Terpenes give the hemp plant its unique flavors and aromas, but can also function as a sedative, anaesthetic, dilatory, and more!

"I have ordered the body balm twice and will be ordering it again soon. I love it! The purity of your products is very important to me. - Paulette, Bigfork, MT"

Bioactive Body Balm
Montana Pure Botanicals has formulated a high potency CBD Balm made with organic Full Spectrum Hemp Oil for use on joints, muscles, and skin. A therapeutic topical, this bioactive body balm contains 1,000mg CBD as well as organic cold-pressed hemp seed oil, Montana beeswax, organic eucalyptus essential oil, and unfiltered shea butter.
CBD plus hundreds of restorative phytocompounds, vitamins, amino acids, and Omega fatty acids help support pain relief and recovery. For full body nourishment, we offer a 500mg CBD strength Hemp Body Massage Oil.
Studies suggest phenolic compounds found in hemp and other plant oils contain active botanicals that work to help reduce inflammation, counteract oxidative stress, enhance cell regeneration, and improve collagen production.
Sources
Rahman, A., Underwood, M., & Carnes, D. (2014). Fibromyalgia. Bmj, 348.
Berger, A. A., Keefe, J., Winnick, A., Gilbert, E., Eskander, J. P., Yazdi, C., ... & Urits, I. (2020). Cannabis and cannabidiol (CBD) for the treatment of fibromyalgia. Best Practice & Research Clinical Anaesthesiology.
Fiz, J., Durán, M., Capellà, D., Carbonell, J., & Farré, M. (2011). Cannabis use in patients with fibromyalgia: effect on symptoms relief and health-related quality of life. PloS one, 6(4), e18440.
van de Donk, T., Niesters, M., Kowal, M. A., Olofsen, E., Dahan, A., & van Velzen, M. (2019). An experimental randomized study on the analgesic effects of pharmaceutical-grade cannabis in chronic pain patients with fibromyalgia. Pain, 160(4), 860.
Sagy, I., Bar-Lev Schleider, L., Abu-Shakra, M., & Novack, V. (2019). Safety and efficacy of medical cannabis in fibromyalgia. Journal of clinical medicine, 8(6), 807.